Bio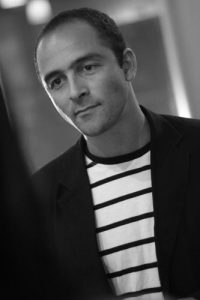 Michael got his start in journalism covering the Bolivian Water War in 2000 for the La Paz English-language newspaper Bolivian Times. He later founded The Prague Literary Review and wrote about immigration issues in Barcelona.
From 2005-09, Michael worked as a freelance correspondent and Deutsche Welle TV commentator in Berlin covering global politics, culture, environment and everything in between. His reporting has taken him to China, India, East Africa, Latin America and across Europe. Publications include The Atlantic, Guardian, Time, Newsweek, Los Angeles Times, Financial Times, Forbes, Slate, Daily Telegraph, Times Literary Supplement, International Herald Tribune, San Francisco Public Press, Truthout, Grist and others.
Michael graduated from UC Santa Cruz and holds a Masters degree from the Columbia Graduate School of Journalism. He lives in Berkeley, California.